Game Preview: DePaul opens big dance with rematch against Oklahoma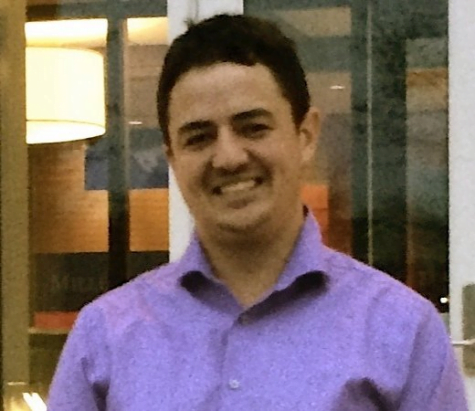 More stories from Andrew Hattersley
40 minutes wasn't enough to decide the first meeting between DePaul (26-7; 15-3 Big East) and Oklahoma (16-14; 11-7 Big 12), now they will meet again in the first round of the NCAA Tournament on Friday at 11 a.m CT in College Station.
The Blue Demons received the No. 5 seed in the tournament, while the Sooners were one of the last teams to receive an at-large bid as a No. 12 seed.
The two teams first met back on Nov. 13 in a back and forth affair at McGrath-Phillips Arena, where the DePaul emerged with a thrilling 111-108 victory. After the Sooners tied the game at 108 with 54 seconds remaining, senior guard Amarah Coleman hit a three-pointer at the buzzer to give the Blue Demons their first victory of the season. Neither side led by more than nine points.
Coleman finished with 23 points, a career-high at the time, which she broke last Tuesday in the Big East Tournament with 27 points in the championship game win against Marquette.
The Blue Demons tied a school record with 19 threes in the first matchup, while Oklahoma dominated the paint outscoring DePaul 60-32. This scoring output was primarily led by 6-foot-4 inch center Vionise Pierre-Louis, who had 25 points and 16 rebounds, including five on the offensive glass. To the Blue Demons credit, they forced Pierre-Louis into seven turnovers, four above her season average.
DePaul also had a problem keeping senior guard Maddie Manning off the foul line, where she finished 10-of-13 en route to 20 points. Despite putting her on the line 10 times, the Blue Demons otherwise did a good job holding her to 4-of-10 from the field.
Since that matchup both teams haven't had the easiest path getting to this point. The Blue Demons suffered early season losses to FGCU, Connecticut, Notre Dame and Marquette before the New Year brought big things as they have won 12 of its last 13 games including a 35-point win in the Big East Tournament championship game.
During its dominant run in the tournament, the Blue Demons won by an average of 31 points per game, while making a Big East Tournament record 40 threes over the three days. DePaul has also held its last six opponents to less than 68 points as its defense has flourished after a few late season changes. That defense will be tested against a Sooner offense averaging close to 76 points per game.
Oklahoma on the other hand battled through the second toughest schedule in the nation, and were one of the last teams selected to the tournament despite back-to-back losses to Texas and TCU to finish the season.
The winner of this matchup will face the winner of Texas A&M and Drake in the second round of the tournament on Sunday.