Letter from the editor: Introducing La DePaulia's 2022-2023 Editors
Lea la versión en español aquí.
When my peers and I launched La DePaulia in January of 2020, we never envisioned the paper as a "temporary" publication — instead, we saw a long-term newsroom that would report on Chicago's Latino community by generations of Latino journalists.
My journey with La DePaulia began my sophomore year at DePaul University when my peers, Hillary Flores, Izabealla Grimaldo and Jonathan Aguilar, and I when we first launched. After leading the newsroom as managing editor last year, I soon became editor-in-chief.
The past two years of my education and reporting career has been centered around La DePaulia and laying the groundwork of the publication.
After co-founding and leading the newsroom for two strong years, I'm now stepping down from my position and passing the baton to the future of La DePaulia.
Beginning Monday, Jacqueline Cardenas, a journalism sophomore at DePaul University, will lead the newsroom as editor-in-chief.
I met Jackie at the start of 2022 and right from the beginning I noticed her ambition, determination and passion to bring Latino voices to the forefront.
Her ambition reminded me of my younger sophomore self, who wanted to use her journalism passion to make a difference and shed light on Latino stories.
It wasn't long before I realized that Jacqueline would be the person that would help continue the mission of La DePaulia and move the publication forward.
There were many times during the last four months where I felt anxious about the future of La DePaulia and whether or not the publication would be able to stand alone. But Jackie was an answer to a prayer to my worries.
As my academic journey at DePaul University soon concludes, I step down confidently knowing that La DePaulia is in the good hands of seven editorial board members from different walks of life that will bring a new perspective to the newsroom.
As a proud now former editor-in-chief, I introduce you to La DePaulia's 2022-2023 editorial board: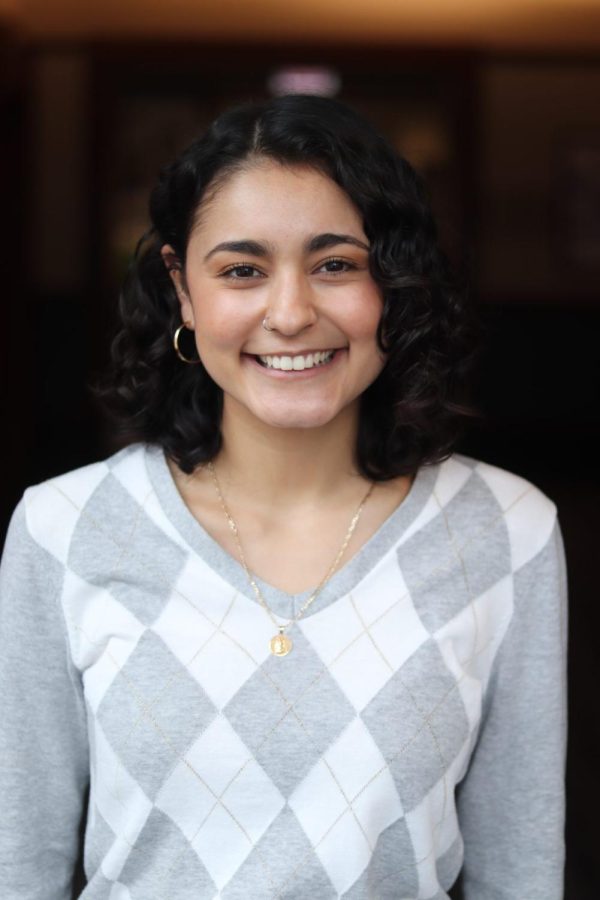 Jacqueline Cardenas, editor-in-chief of La DePaulia, said she joined the publication to highlight the Latino community.
"I joined La DePaulia because I want to give a voice to the Latino community and diversify the news industry," Cardenas said. "I look forward to working with the team and seeing everyone's passion come through in their writing. This publication is special to me as I get to connect with people who are driven."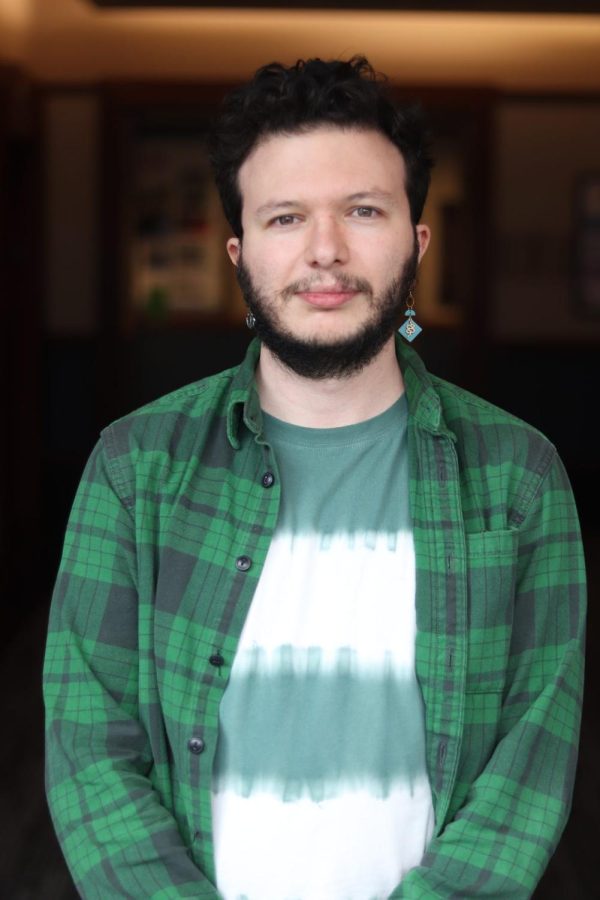 Santiago Posada-Jaramillo, managing editor of La DePaulia, is an international student from Colombia who joined the team at the end of 2021.
"La DePaulia has been a place where I connect with a more global Latine culture," Posada-Jaramillo said. "I also get to amplify stories and voices that may not have a place otherwise. I want to be able to keep the bar as high as it was when I arrived and help La DePaulia expand so it connects even more strongly with the Latine community in Chicago."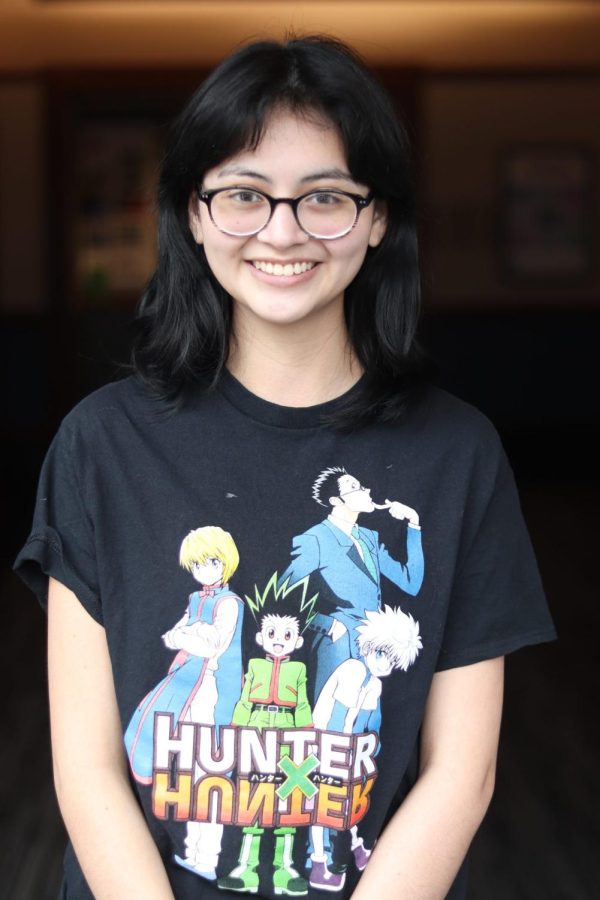 Andrea Juárez Hernández, Opinions and Arts & Life editor of La DePaulia, is a freshman who will focus on bringing the entertainment focus of the Latino community to life.
"I am not a journalism major, but being part of La Depaulia as a first-generation [student] is important to me because oftentimes communities do not have a voice to speak for them," Juárez Hernández said. "I want to be one of those voices to bring various stories to the light of the public. It is important to have the freedom to write about stories that interest us and make the Latinx community feel seen. I am grateful to be part of La Depaulia and hope to continue providing a voice for the Latinx community."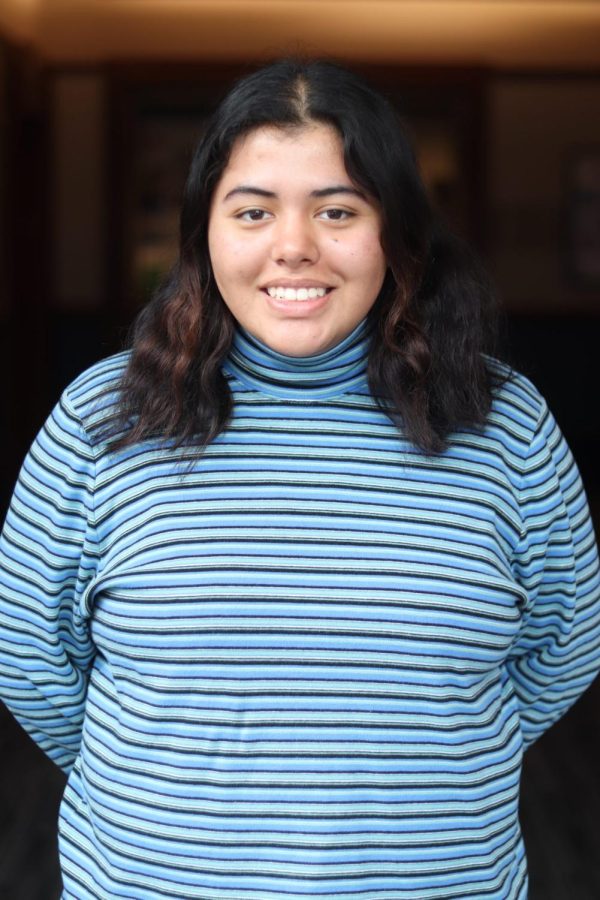 Vanessa Ramos, multimedia editor of La DePaulia, is a photojournalism student who wants to use her talent in photography to tell stories.
"I want to be able to grow my portfolio and learn about different communities while also being able to experience different opportunities within the Latino communities," Ramos said. "I started out as a possible sportswriter, but pushed myself up to be the multimedia editor since I wanted to expand my photography portfolio and capture moments and unique photos of what our Latino communities have to offer. In hopes of growing within La DePaulia I want to be able to make a name out of myself and make personal connections with fellow artists, shop owners and help people grow and find themselves and possibly get inspiration within my work."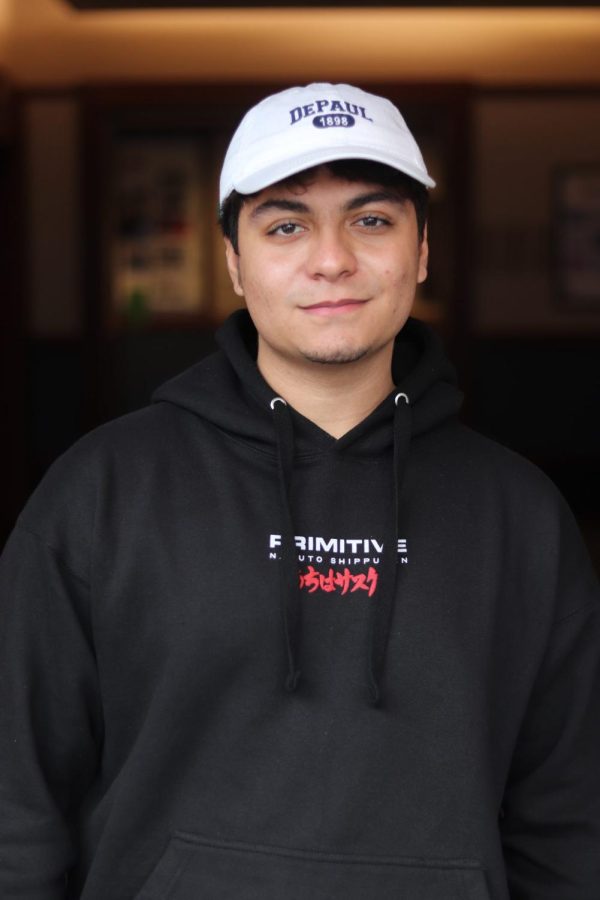 Frankie Perez, assistant multimedia editor of La DePaulia, will be using his love for design and photos to maintain La DePaulia's branding and creative content.
"I'm looking forward to working with La DePaulia to further my career with working with multimedia by bringing in new perspectives and ideas to a setting of press and DePaul's newspapers," Perez said. "I'm really excited for the whole experience of working with a whole team on a weekly basis. Working together to get stories and capturing those events to provide an immersive experience when reading issues from La DePaulia."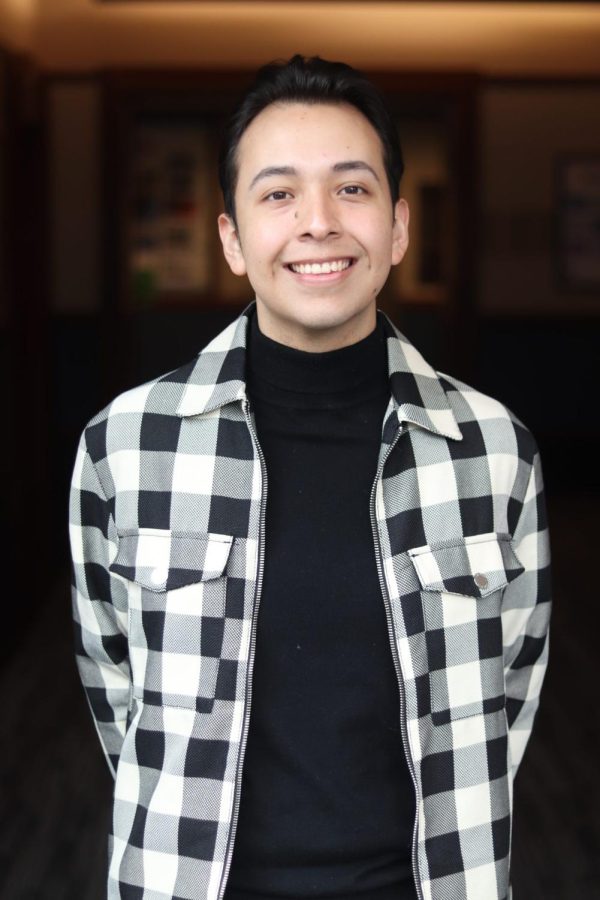 Geovani Camarena, podcast producer of La DePaulia, will be leading the publication's podcast that was created earlier this year.
"Growing up in New Mexico, I was always surrounded by people who shared similar experiences as me and I was missing that here in Chicago," Camarena said. "My parents taught me to always speak my mind in a respectful way and to always seek out different opinions, but as a queer Latino, I struggle with taking up space and that is one of the main reasons why I wanted to join La DePaulia. I believe representation and community are important for people to see and that is something I hope I can do with La DePaulia's podcast."
With those beautiful written intros from our new editors, I tell them that the future is theirs, and that the future of the publication is in their hands. I thank La DePaulia's past editors who have left their mark in the publication.
To our readers, I thank you for being with me from the start. Thank you for trusting our team and me these past years, and for sharing your stories with us.
I thank The DePaulia's former and current editors who have supported us since La DePaulia was simply an idea: Marla Krause, Shane René, Lacey Latch, Bianca Cseke, Ella Lee, Emma Oxnevad, Lawrence Kreymer, Nika Schoonover and Nathan Burleyson.
To the co-founders of La DePaulia — Hillary Flores, Izabealla Grimaldo and Jonathan Aguilar — we did it. We established Chicago's first Spanish student newspaper that would continue for years to come.
For one last time, I am signing off as co-founder and editor-in-chief.
Thanks for the journey, La DePaulia.